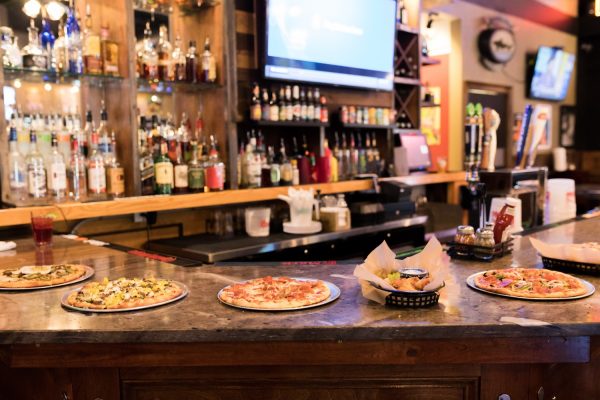 1 slice (2 topping), salad and drink $10.00
2 slices (2 topping), salad and drink $10.00 e
Sub, fries and drink $11.00
Available Monday-Friday 11 am – 3 pm
*Dine-in only
Fully Loaded Pizza
OUR HISTORY
Pizza lovers know that crust quality can be an absolute deal-breaker. At Fully Loaded, it all starts with a perfect pizza crust recipe, cooked to perfection, then layer after layer of delicious, fresh toppings. For specialty pizzas, try the soon-to-be famous Walter White!
With great prices, excellent service and the best New York Style pizza in Watkinsville, Fully Loaded is your new "go-to spot" to bring your friends and family to unwind and grab a bite to eat. Reserve a table, join us at the bar or bring your crew out to the patio for great pizza, wings, subs, and more!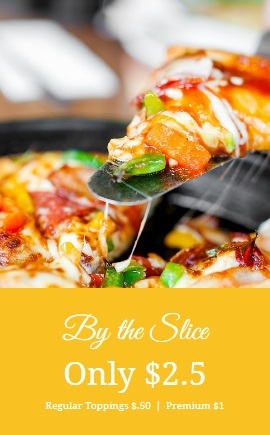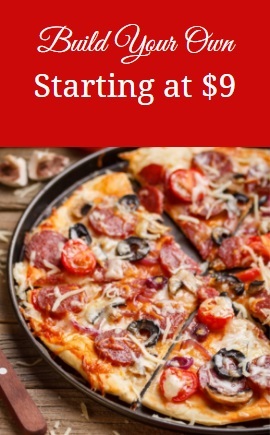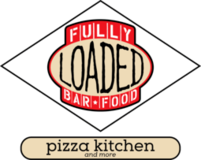 2021 Fully Loaded Pizza Co.